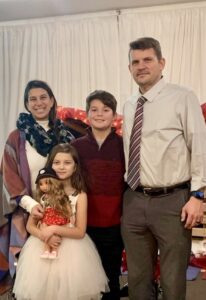 Brandon Richie is the pastor-teacher of Grace Community Christian Church and founder of Seek the Word ministries. Educated through Liberty University before going on to Puritan Reformed Theological Seminary, studying under Pastor and author Joel Beeke, Brandon worked in ministry for 16 years before, in 2015, founding Grace Community Christian Church in Plymouth, IN. The emphasis of Brandon's preaching ministry is the careful study and verse by verse exposition of the scripture.
Brandon and his wife Elizabeth (Liz) live in Plymouth, IN. with their two youngest children, Jackson, and Eviana. Their oldest daughter, Lennon is happily married. Liz loves to teach and pour into the children and mothers in the church.
Contact info: brandonrichie@gc3live.com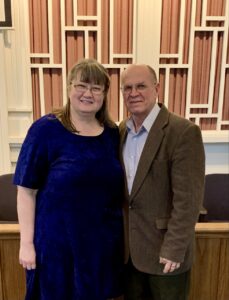 John Dailey has served GC3 in the office of Elder since 2019. John graduated from Cedarville College then went on to obtain his Master of Divinity degree from Grace Theological Seminary where he studied under Professor Dan Wallace. John has served the body of Christ in other congregations as a Sunday School Superintendent, Deacon, and Pastor before, by God's providence, coming to GC3.
John was saved and baptized in 1968. A few years later, he met his future and wife April. John and April have been married since 1977. They both love to share their knowledge of God's word and experience gained in their years walking with Christ to the younger generations.
John's favorite bible verse is 1John 1:7, but if we walk in the Light as He Himself is the Light, we have fellowship with one another, and the blood of Jesus His Son cleanses us from all sin.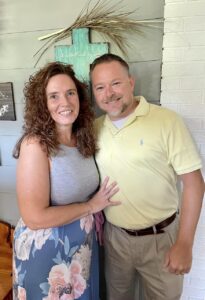 Rob Richards is the newest Elder of GC3. He is a husband and father, married to his wife Tiffany since 2000. They have two amazing children, Robby and Carly. Rob was baptized in 2001, and by the grace of God has grown in his understanding of God's word. Rob served GC3 as a Deacon for two years before being voted in as Elder in 2022.
Rob's favorite bible verses are:
Romans 8:1 "Therefore there is now no condemnation for those who are in Christ Jesus."
Philippians 4:13 "I can do all things through Him who strengthens me."
Ephesians 2:8-9 "For by grace you have been saved through faith, and this not of yourselves, it is the gift of God; not of works, so that no one may boast."